DigitALL: Innovation and technology for gender equality
International Women's Day is about recognizing the achievements of female advocates and leaders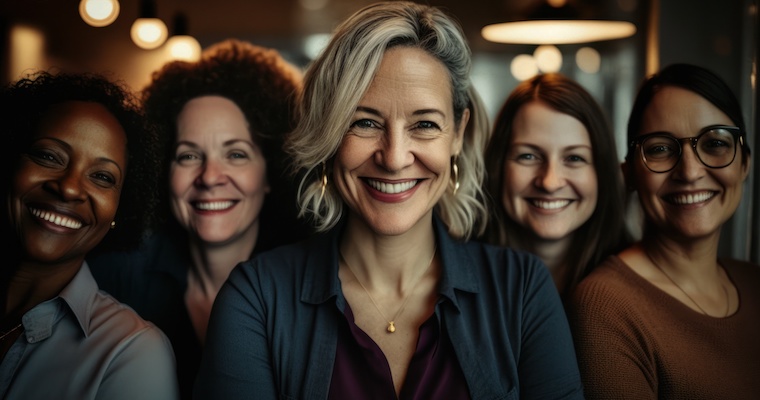 The symbol for International Women's Day is a female gender symbol. It is usually accompanied by the colours purple, green and white.
Today we acknowledge International Women's Day held throughout the world on 8 March to celebrate the social, economic, cultural and political achievements of women. It's also a time for us to reflect on the gains we have made toward gender equality – and recognize that major change is still required.
The seventh annual NFL Women's Careers in Football Forum will took place February 28 to March 1 as part of the league's ongoing commitment to diversity, equity and inclusion. The Forum educates and connects female candidates currently working in college football roles. Participants interact with Owners, General Managers, Head Coaches and club executives in the NFL and in college football programs.According to the NFL combine, the 7th annual International Women's Forum is happening this week, hosted by Roger Goodell, NFL Commissioner. Recognizing that 50%f of the NFL fan base is female. Kevin Stefanski and the Cleveland Browns is one of the leading NFL teams who are hiring more women.
Since 2017, there have been 26 NFL clubs that have hired past forum participants and over 225 opportunities have emerged for women in all levels of football. That number continues to grow in 2023.
Beyond the NFL, women-owned businesses have been growing over the last decade and even more women continue to explore the opportunities of starting their own business.
Across the world, there are many women business owners who are passionate about supplying the IWD events industry – and they'e ready to deliver their utmost expertise and talent. Making visible women-owned businesses who can supply the IWD events industry is key,
Since International Women's Day was first celebrated over a century ago, the number of female-owned and operated companies has grown, with many women acting in top-level corporate positions in various industries.  Every March 8, dozens of countries and gender equality activists worldwide have celebrated International Women's Day over the last 110 years. For 2023, the theme of the holiday is #EmbraceEquity which demands that both countries support balanced outcomes that are equitable to women.
In honor of International Women's Day, here is a background of some huge companies you may not know were started by women.
Panda Express-Panda Express is a nationwide Asian fast-food chain that was founded by Peggy and Andrew Cherng, who both operate in the company as co-chair and co-CEO. Before entering the restaurant business with her husband, Peggy had a renowned educational career with a master's degree in computer science and a PhD in electrical engineering.
Bumble-Bumble is considered one of the leading online dating applications in the United States, with an estimated monthly user base of 42 million people across over a hundred countries. After previously working for the biggest online dating app, Tinder, Whitney Wolfe Herd founded the company in 2014 with the goal of providing females with a safer online dating sphere.
The Wonderful Company-The Wonderful Company is the company responsible for various high-profile agricultural products, including Wonderful Pistachios, Wonderful Halos, POM Wonderful and FIJI Water. The company is owned by Lynda Resnick and her husband, Stewart Resnick and has a current annual revenue of over $5 billion, according to Investopedia.
Let's change more lives. We celebrate our mothers, grandmothers, sisters, aunts, and best friends who are the women we admire and who have inspired us.
And let's not forget to Celebrate You and the women you have become!